My Work
Loren's use of intuition guides the creation of his imagery. He uses his intuition and experience in each medium he is working in to feed his sense of style and narrative. In Photography, he lets his eye discover the image. Often moving around his subject, he is constantly observing all angles and aspects of his subject without preconceived ideas dictating his direction.
His experience in theatre and film as an actor leads to a poetic conversation between photographer and his subjects. this approach to shoots invites the viewer to see and bring out the true essence of his subjects. His training in visual storytelling and study of the classic imagery has led him down a path of continuous discovery. The result is photographic beauty, with a narrative that only the viewer can interpret.
A Memory of Time (2016 ) along with his Pinon Band, Loren recorded and released a 25 song album, recorded in Santa Fe NM. He also documented the recording process to be included in a documentary film to accompany the record and follow the current process of building a brand in the music business today, from the artists point of view. The filming process had to be stopped because of the serious illness and untimely death of Loren's business partner and close friend.
Welcome to Sunny Florida (2004)
This full-length documentary showcases music and live performance of Tori Amos. Conceived and directed by Loren Haynes, and co-produced by Pink Adobe, Bridge Entertainment and Sony Music. WTSF was reviewed by London Times as "the best music film of the year". Rolling Stone Magazine gave it three stars and "Beautifully directed by Loren Haynes". It reached number two on the DVD sale chart. The film features live concert performance from Amos's 2002 tour, "Scarlet's Walk," photographs, and behind-the-scenes narrative showing a day in the life of Amos and her creative journey. Loren also created the imagery on the packaging of the DVD.
Hearts of Desire (2008)
This film was written, directed, and co-starred Loren Haynes, who also wrote and performed the music in the film. The film won "Best Short Film," "Audience Favorite Feature" and "Best Music" at film festivals.
Bliss (1999)
The Tori Amos music video was shot, directed and edited by Loren Haynes and was nominated for "Best Video" by the Music Video Producer's Association. It is still considered one Tori Amos' best videos by her ardent fans.
Photography Clients
Record Companies
Atlantic, Epic, Universal, Almo, Warners, Emi, Sony, Def Jam, Southside, RCA, Emi London, Sony London, Virgin London
Magazines
Spin Magazine (Staff Photographer), Detour, Gear, Rolling Stone, Interview, Elle, The New Yorker, US, Q, New York, The Face, Arena, The London Telegraph, Time Out London, Pride (London), GQ (London), Wallpaper (London), The Guardian
Still Advertising Campaigns
Charles David (National Spring & Fall), Nike (National Full Year), Guess Inc (National Spring), Hype Clothing (National Spring), Gloria Vanderbilt (National Jeans Relaunch), B.U.M. Equipment (National Fall), Rosignol (World Wide), First USA Bank (National Launch), Saks Fifth Avenue (National & In-Store), Joe Boxer (National), Bada Eyewear (National), Lilt Soda (UK and Europe)
Books
American Photography 13; For the Love of the Game: My Story, Michael Jordan; Tori Amos: Piece by Piece; Introspection, a View From the Soul- The Photographs of Loren Haynes
Awards
Kelly Award, Best Campaign (Charles David); Adweek, Best Fashion Campaign (Charles David); Communications Arts Best Photography for Ad Campaign (Nike); American Photography 13, Best Editorial Photos (Detour); Gold and Silver Fashion Awards (Hype Clothing); Music Video Producer's Association, Best Video Nomination (Tori Amos' "Bliss")
Shows
Art Fest, Los Angeles; Artists Against AIDS, AMP Gallery, Provincetown, Cape Cod; Blue Rain Gallery, Santa Fe, NM; Spin Magazine's "Pictures from Sarajevo"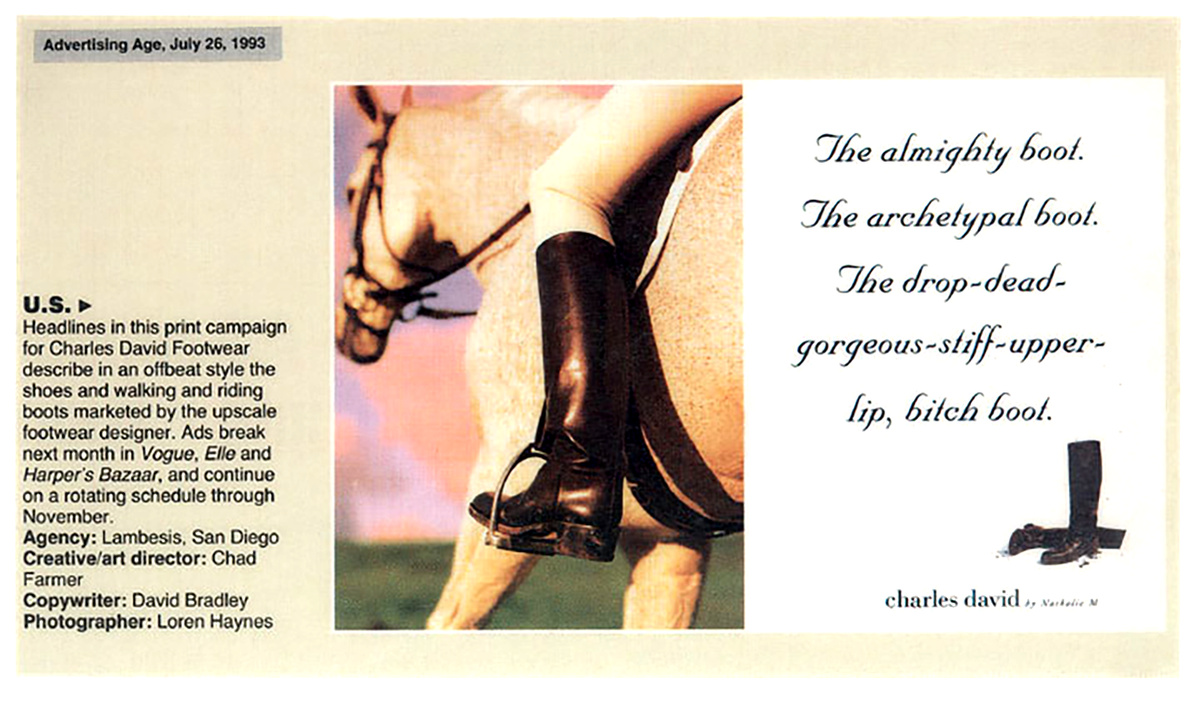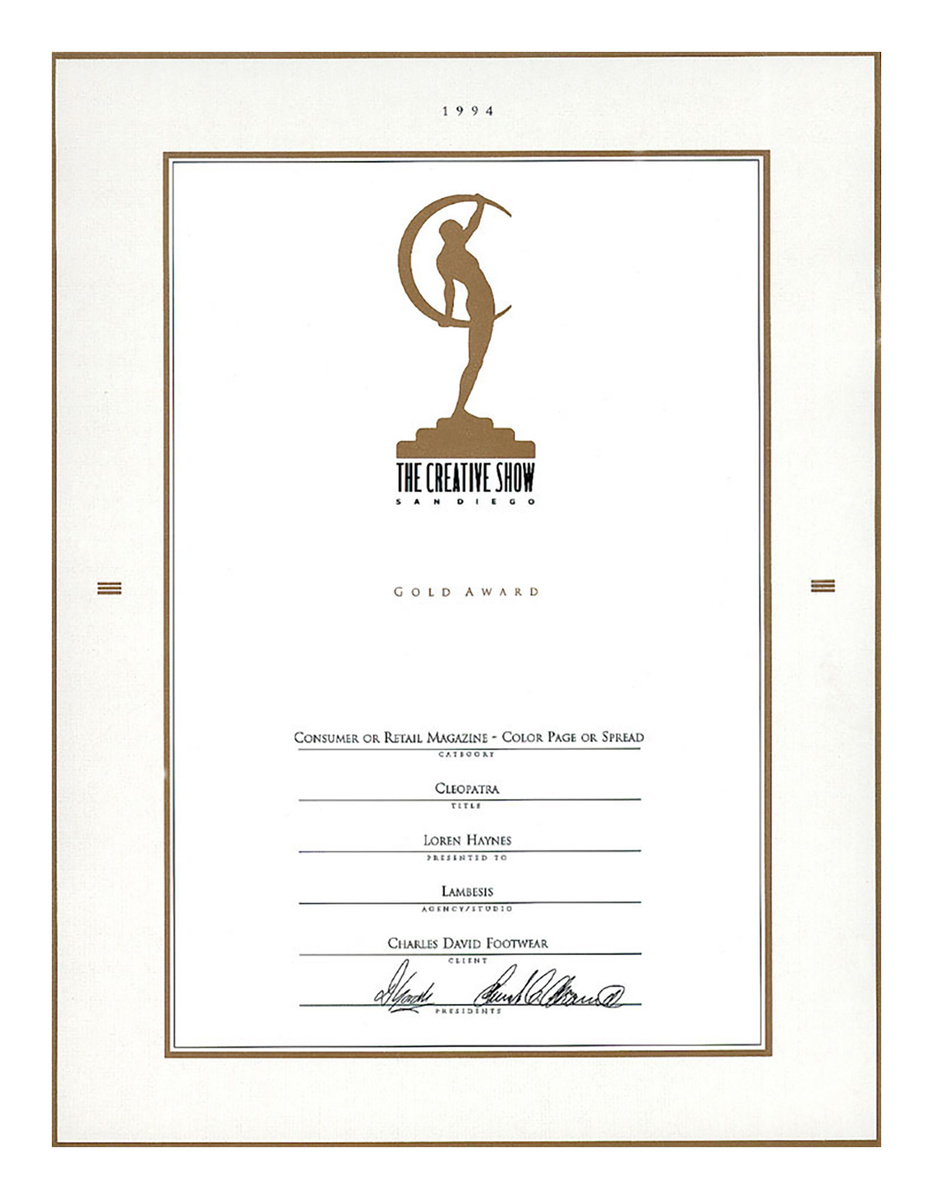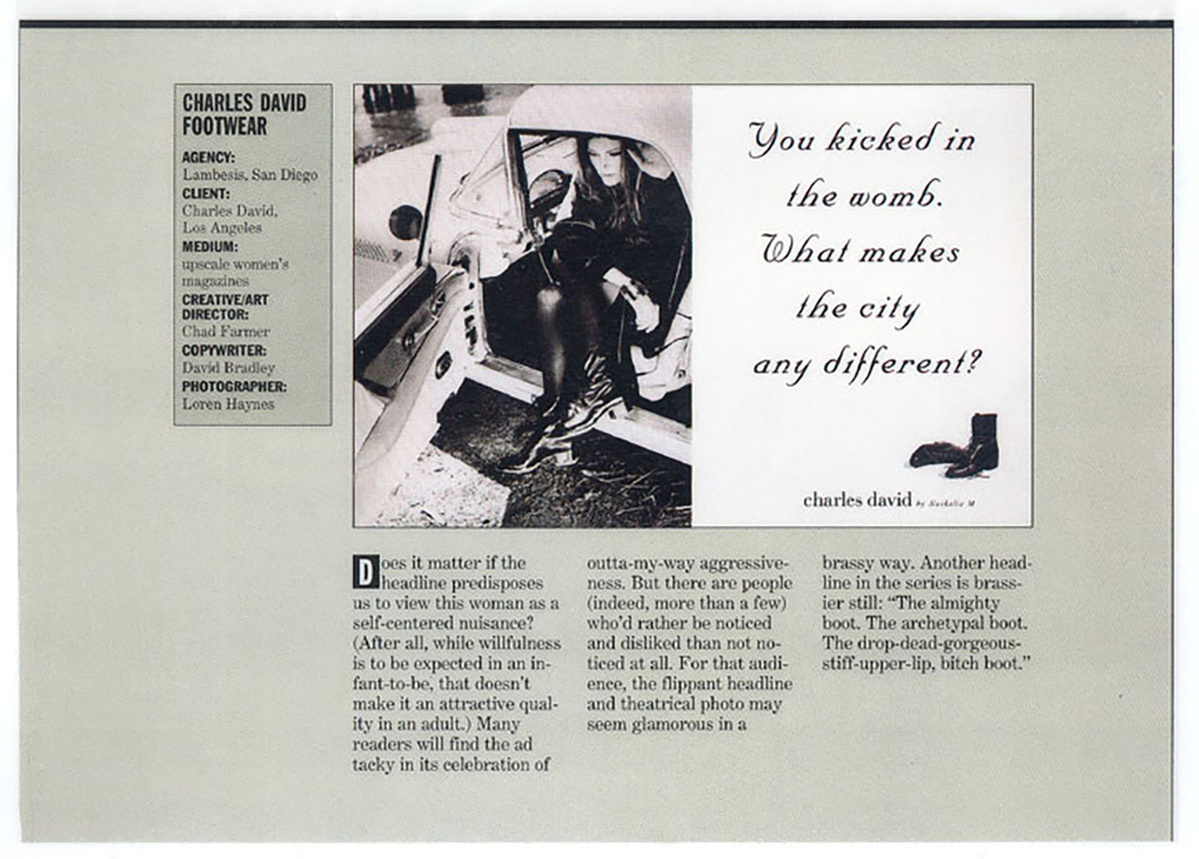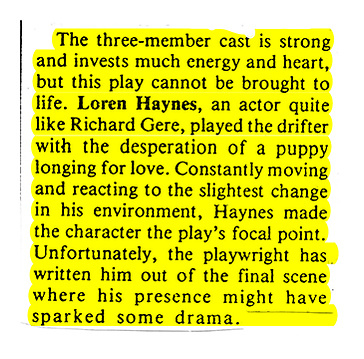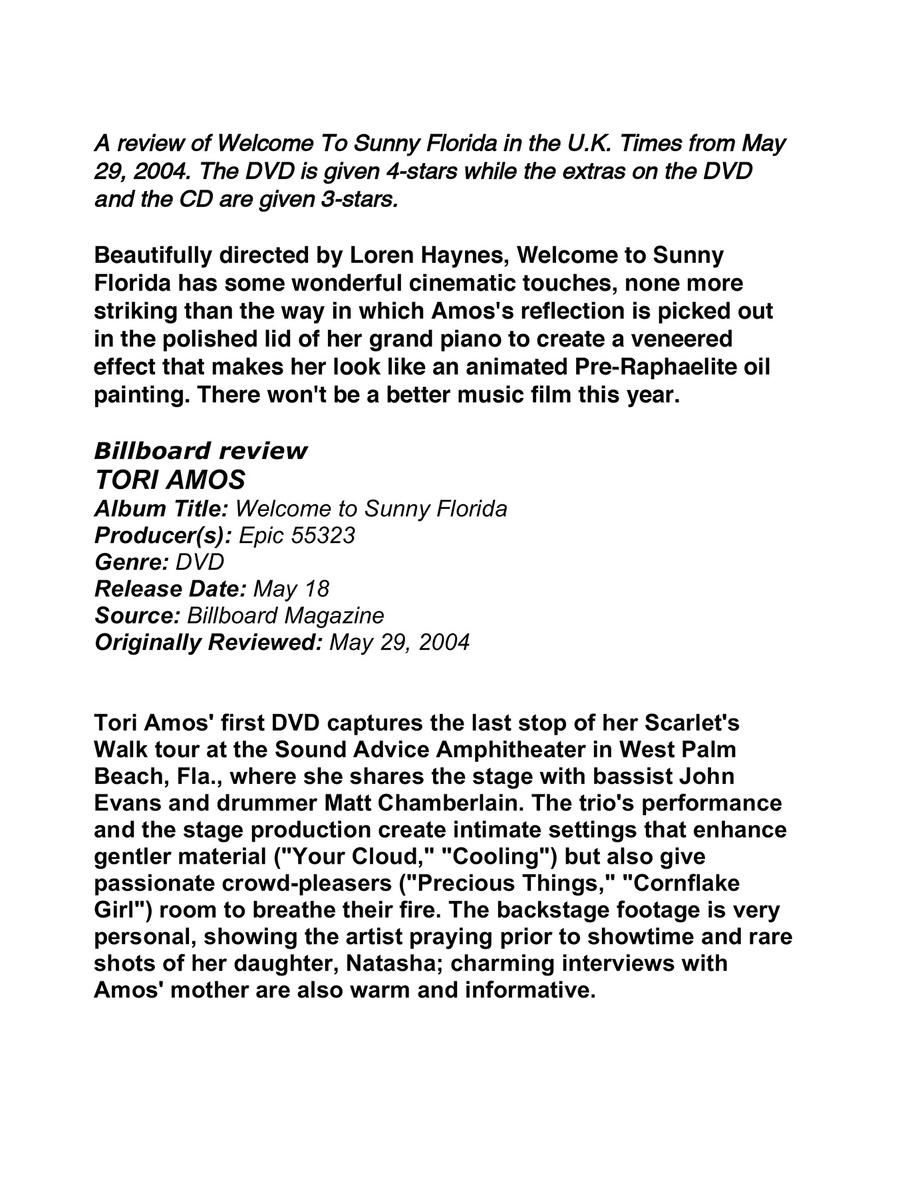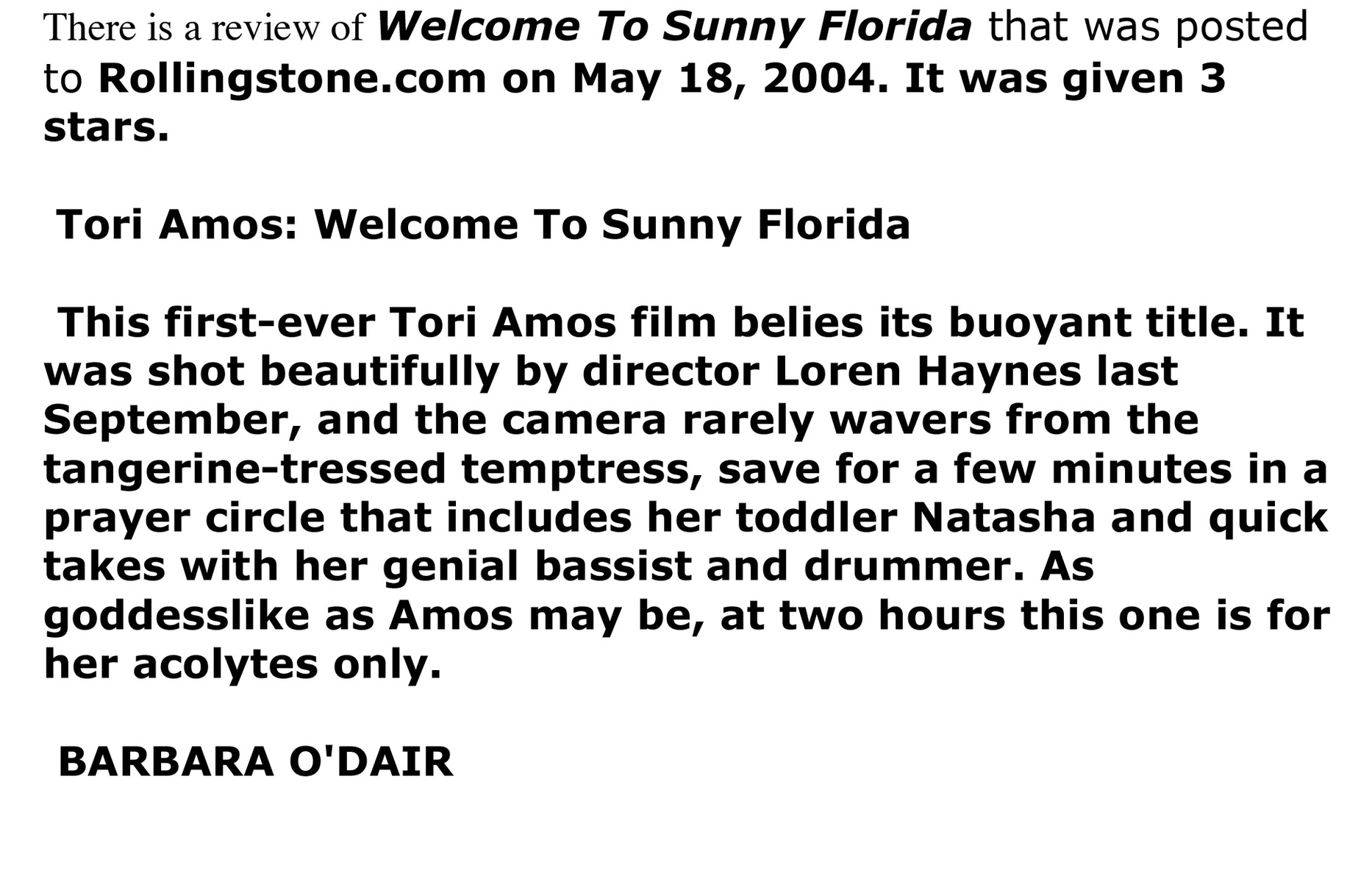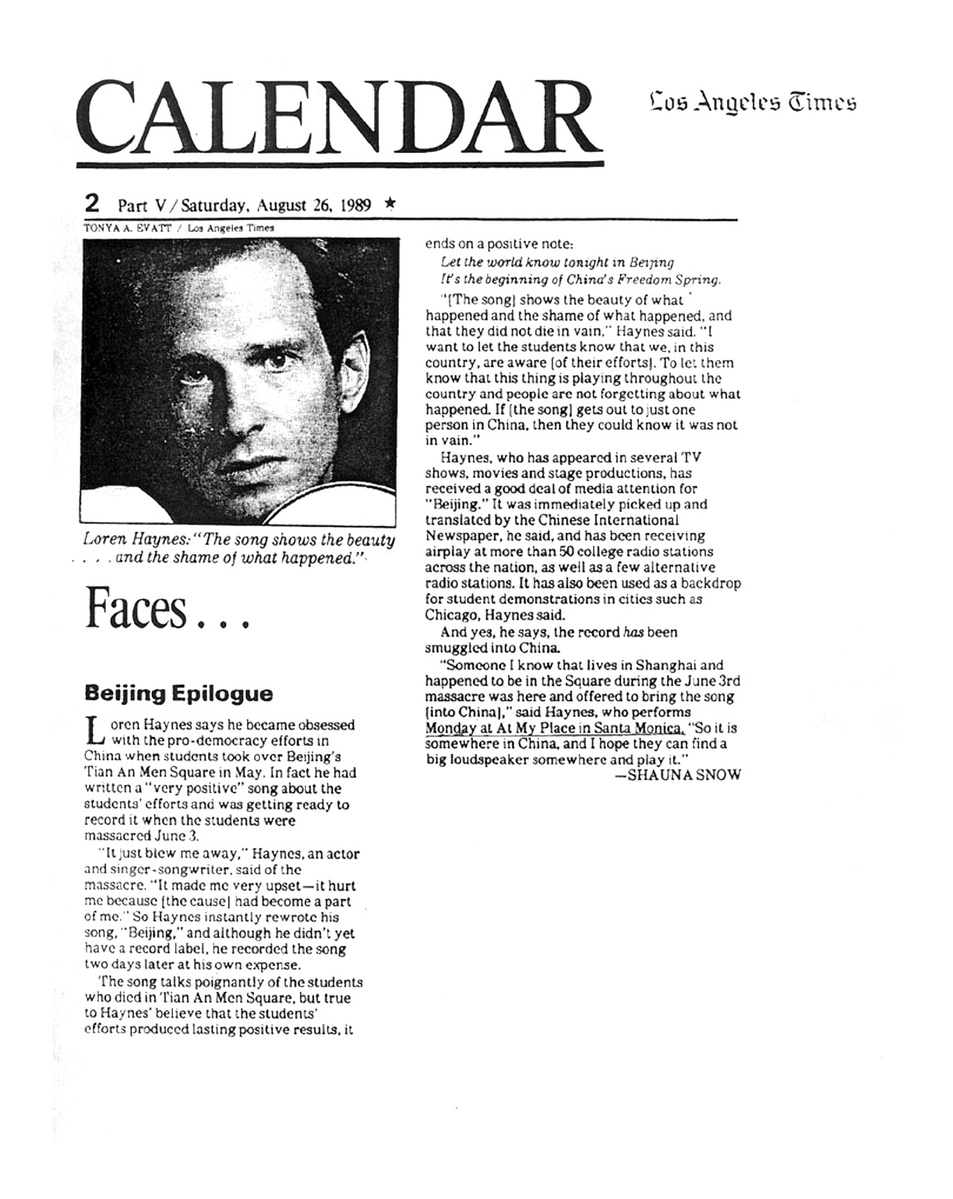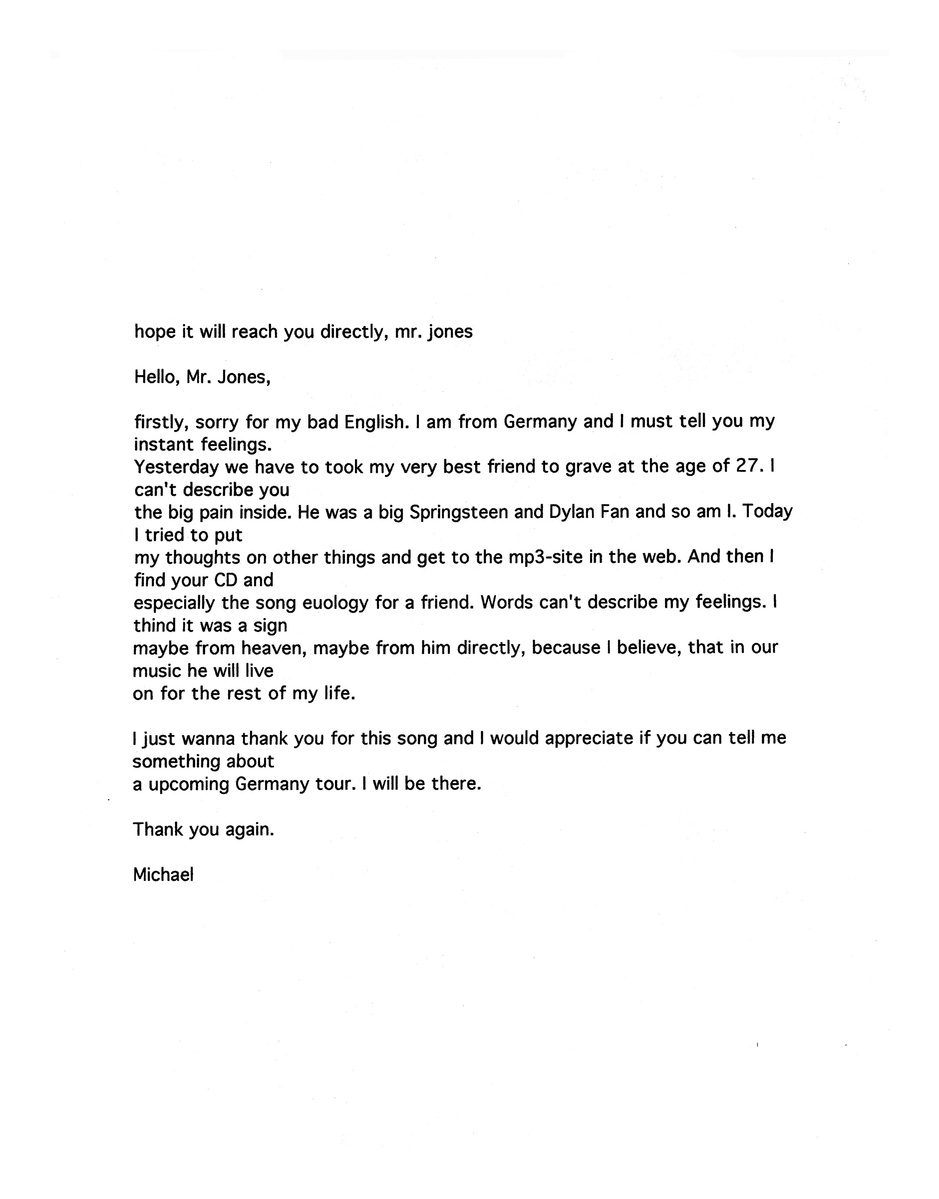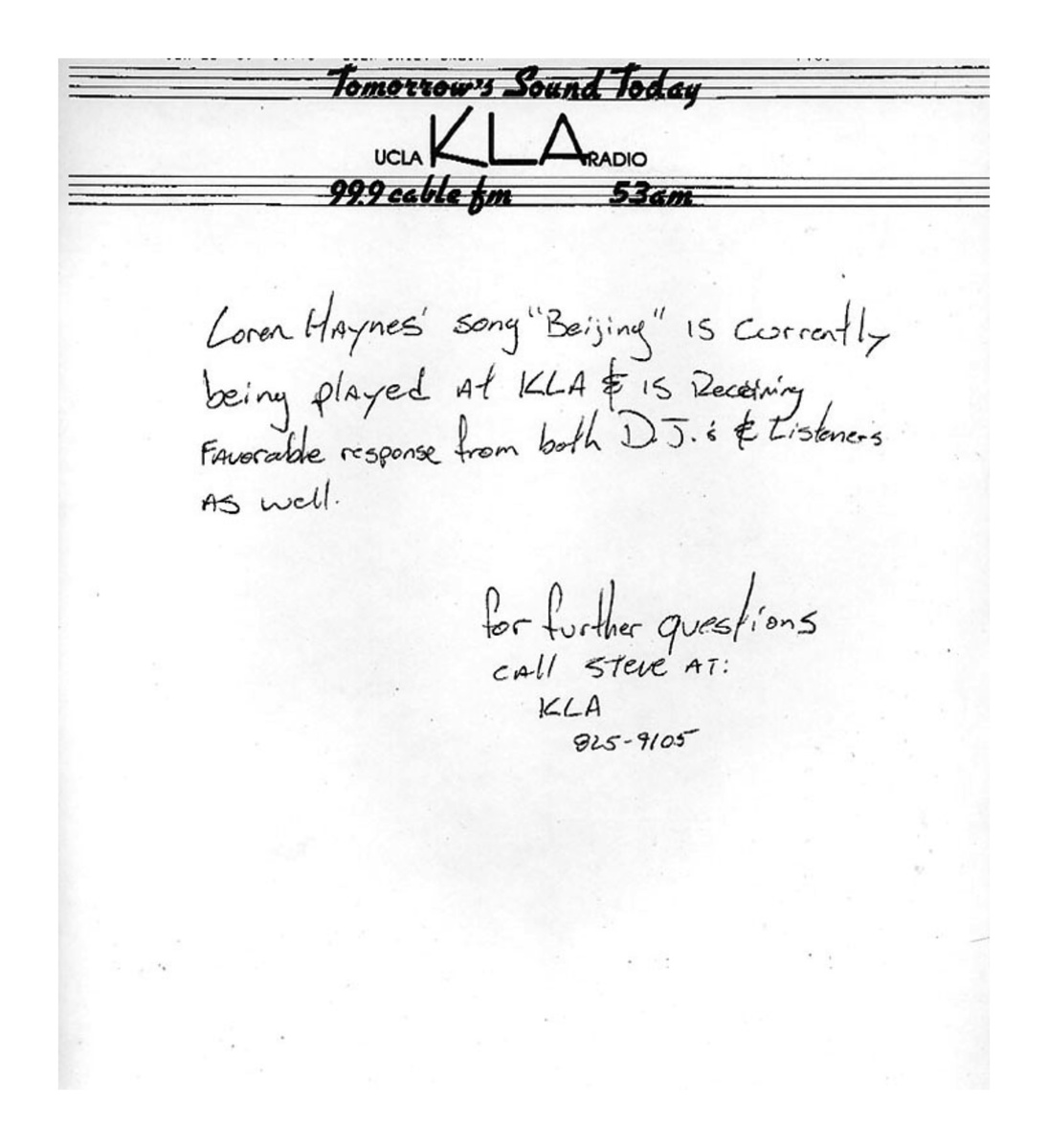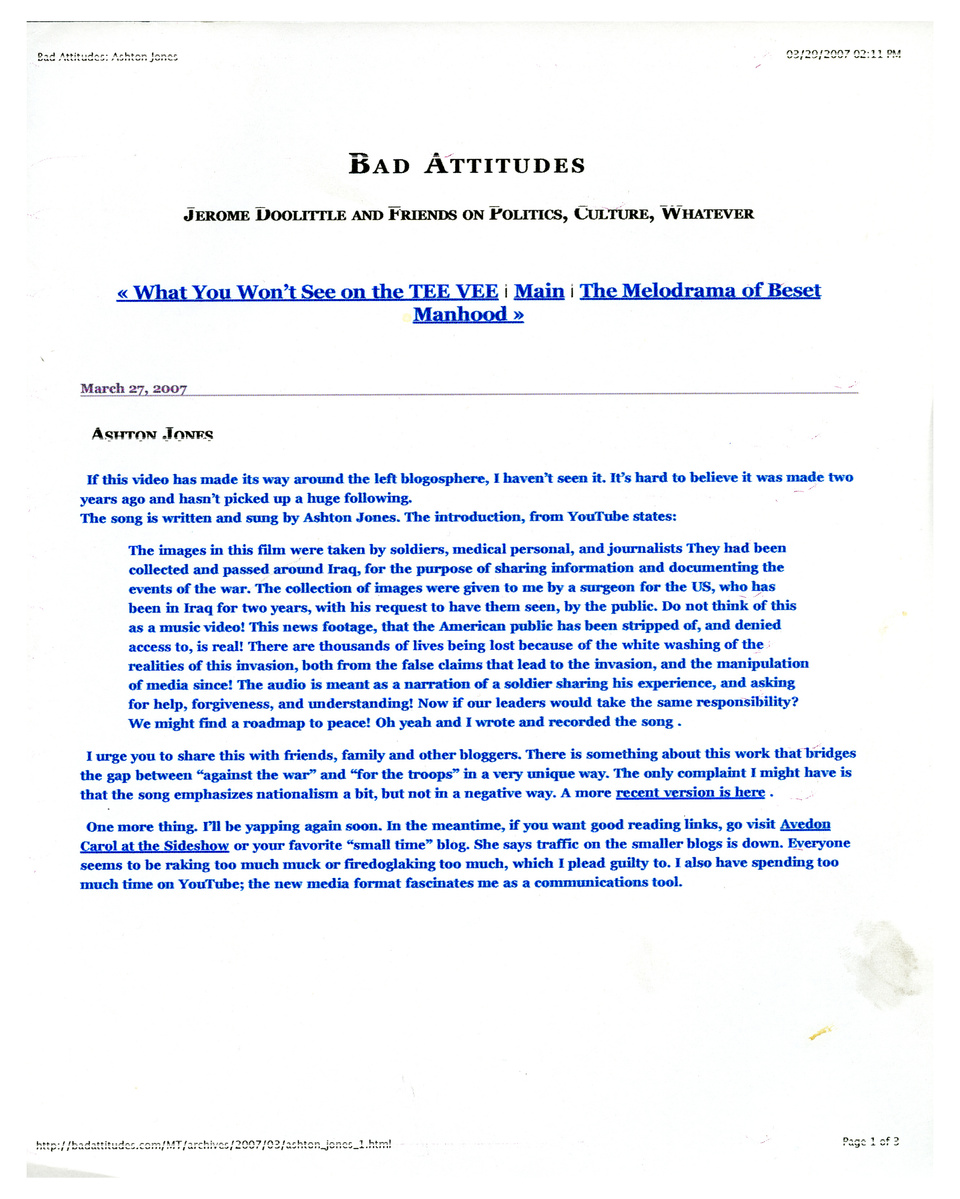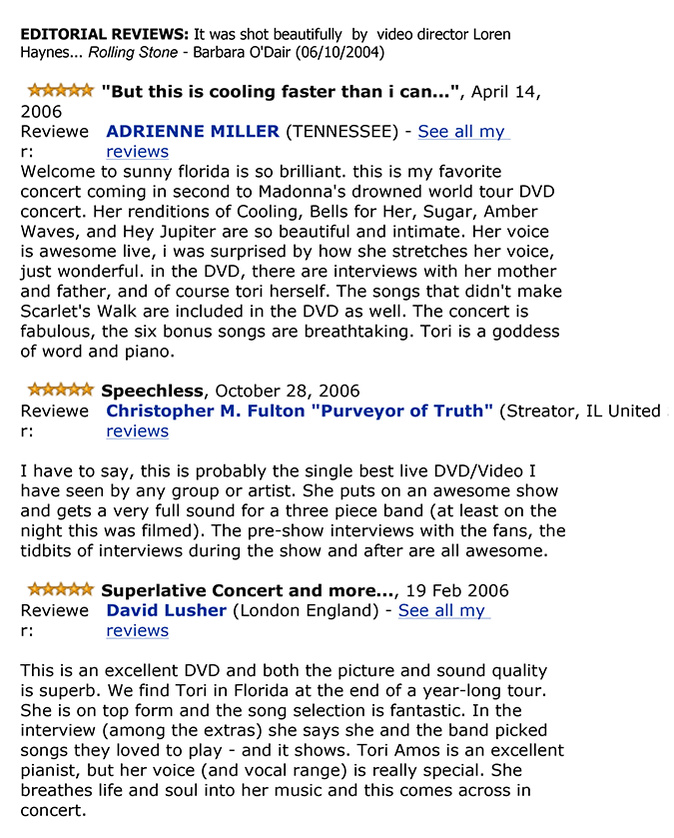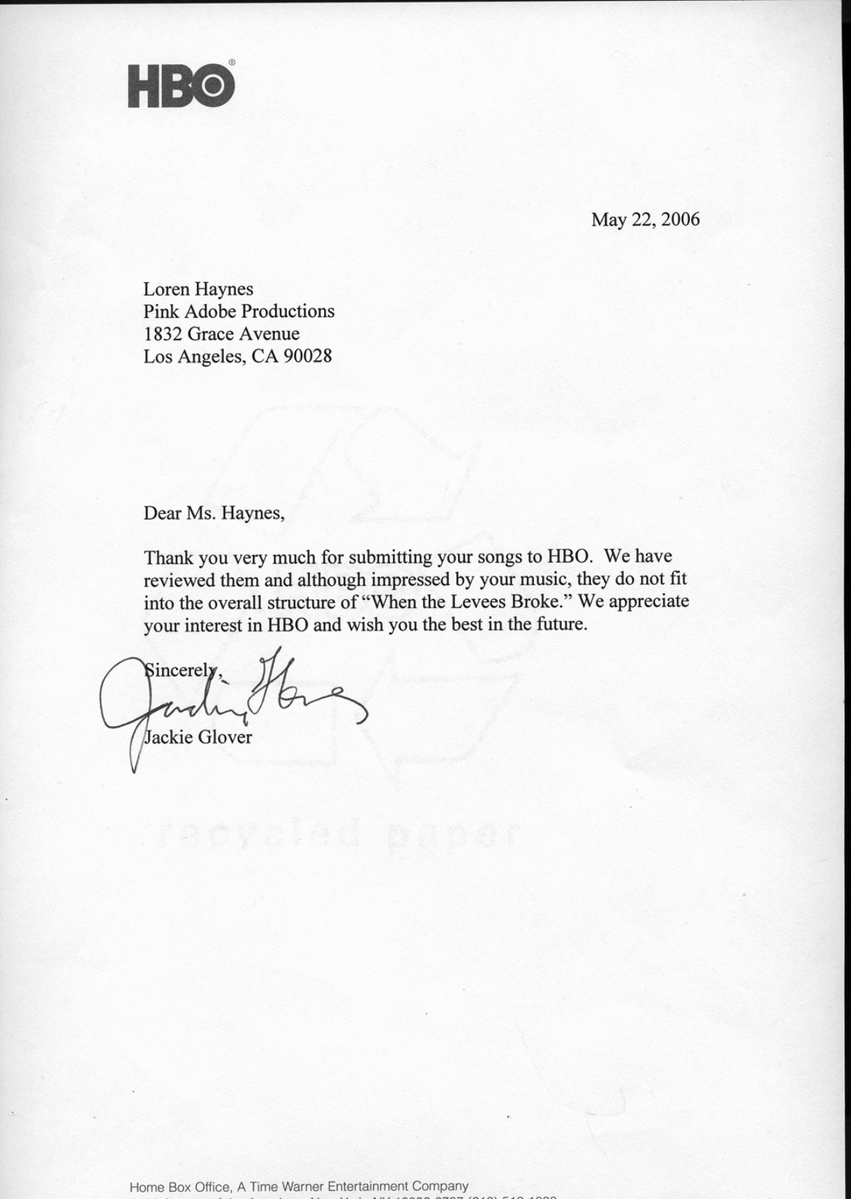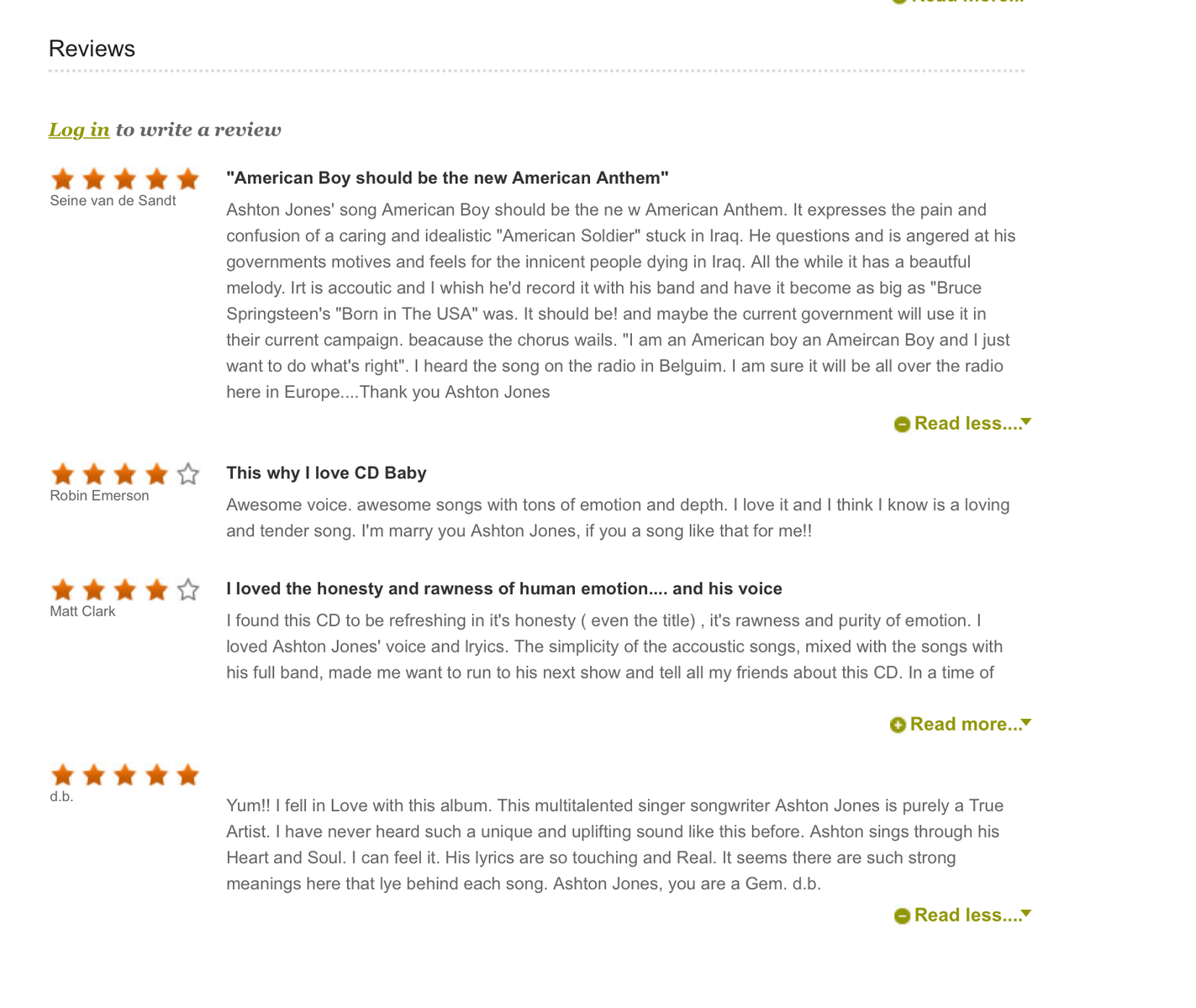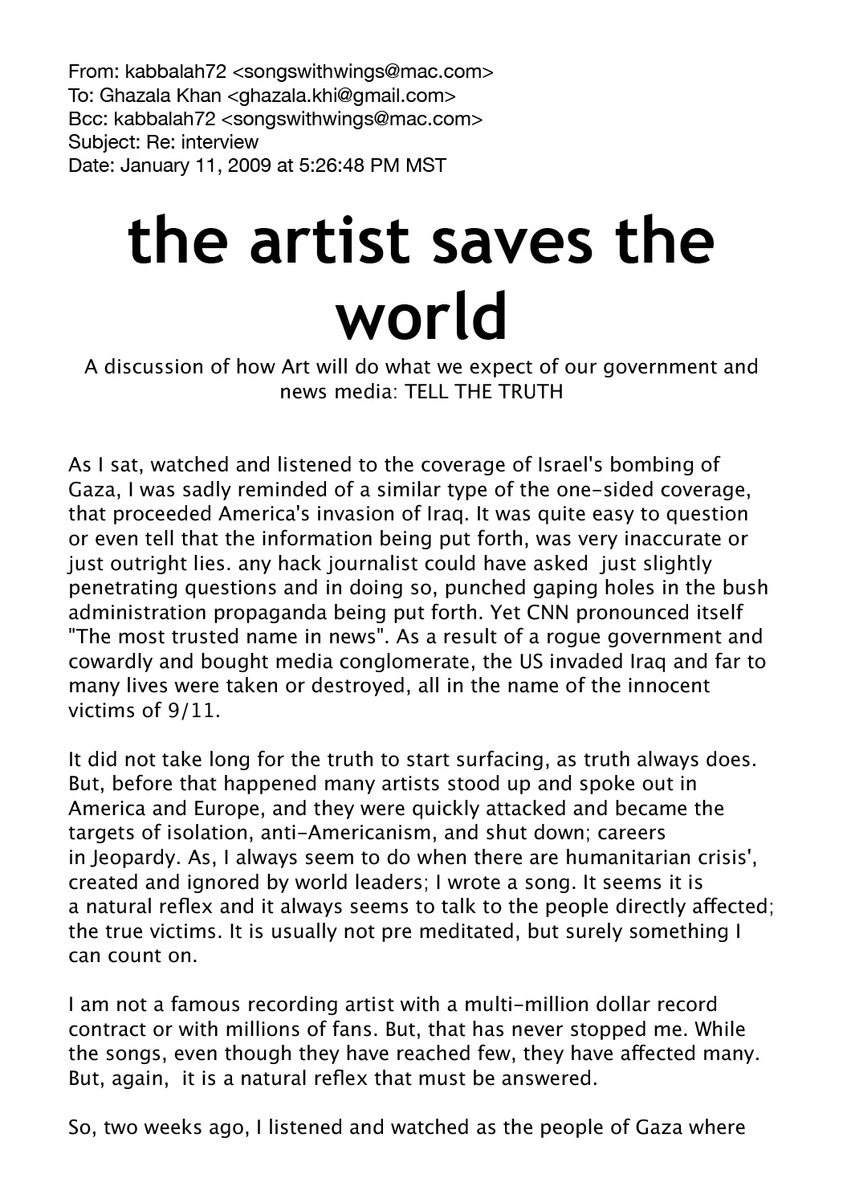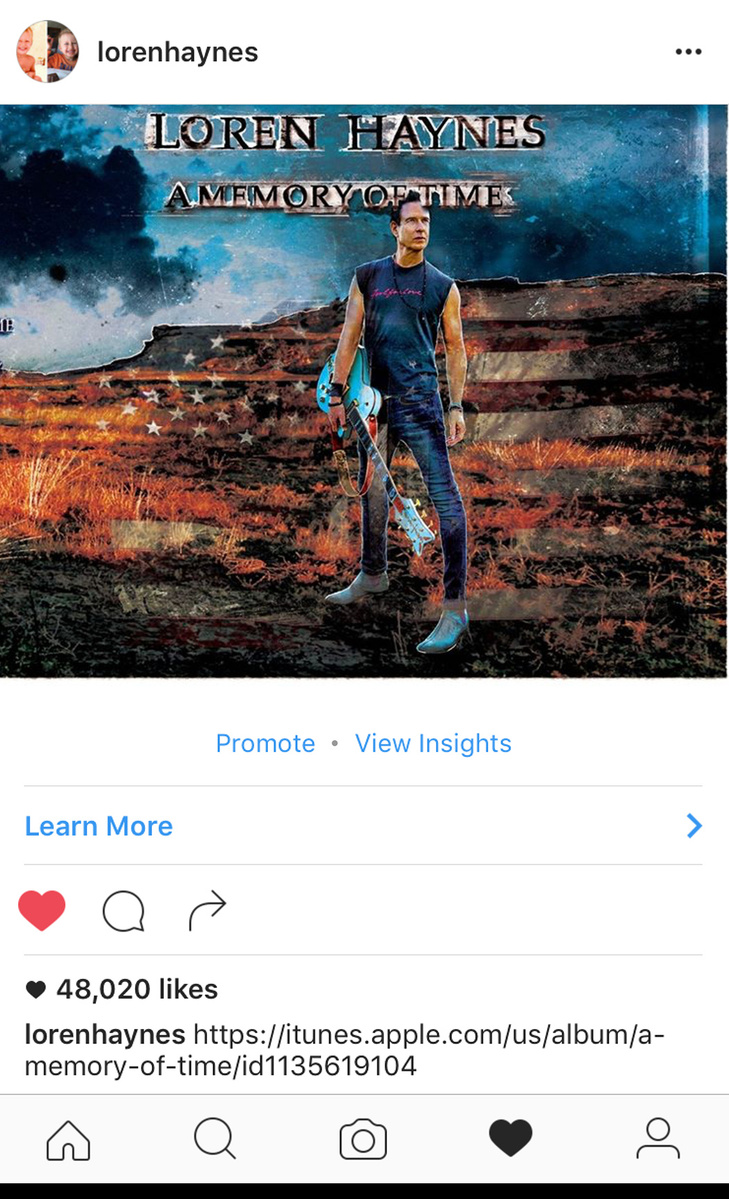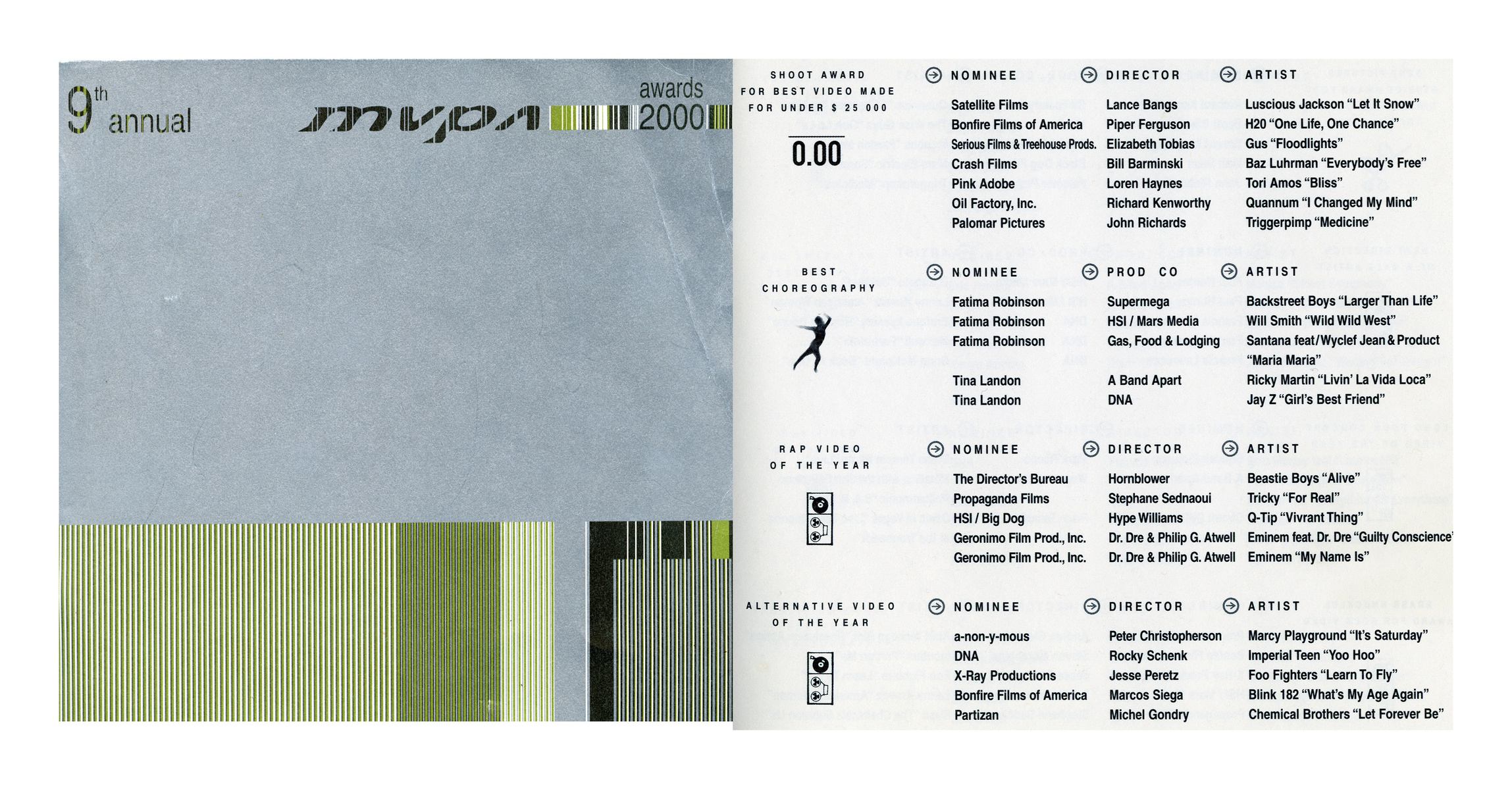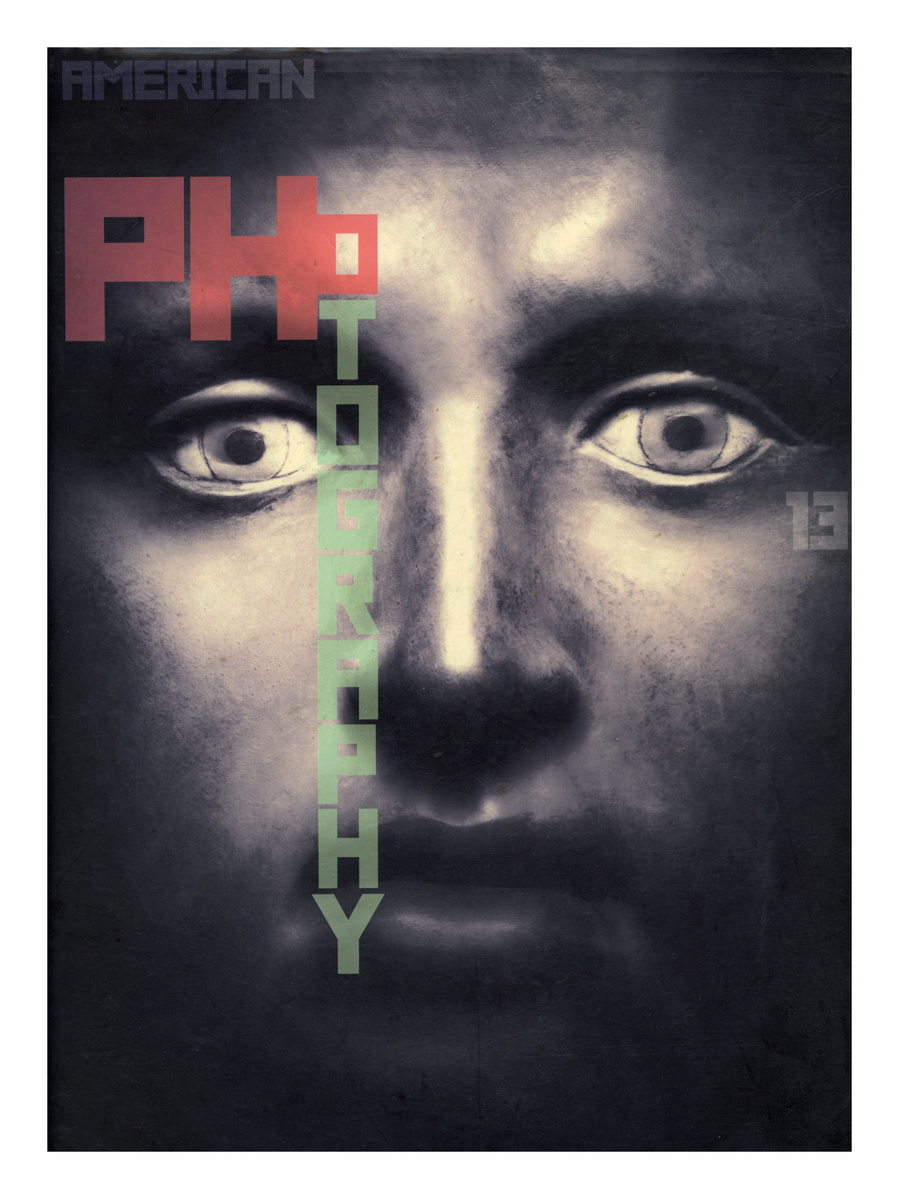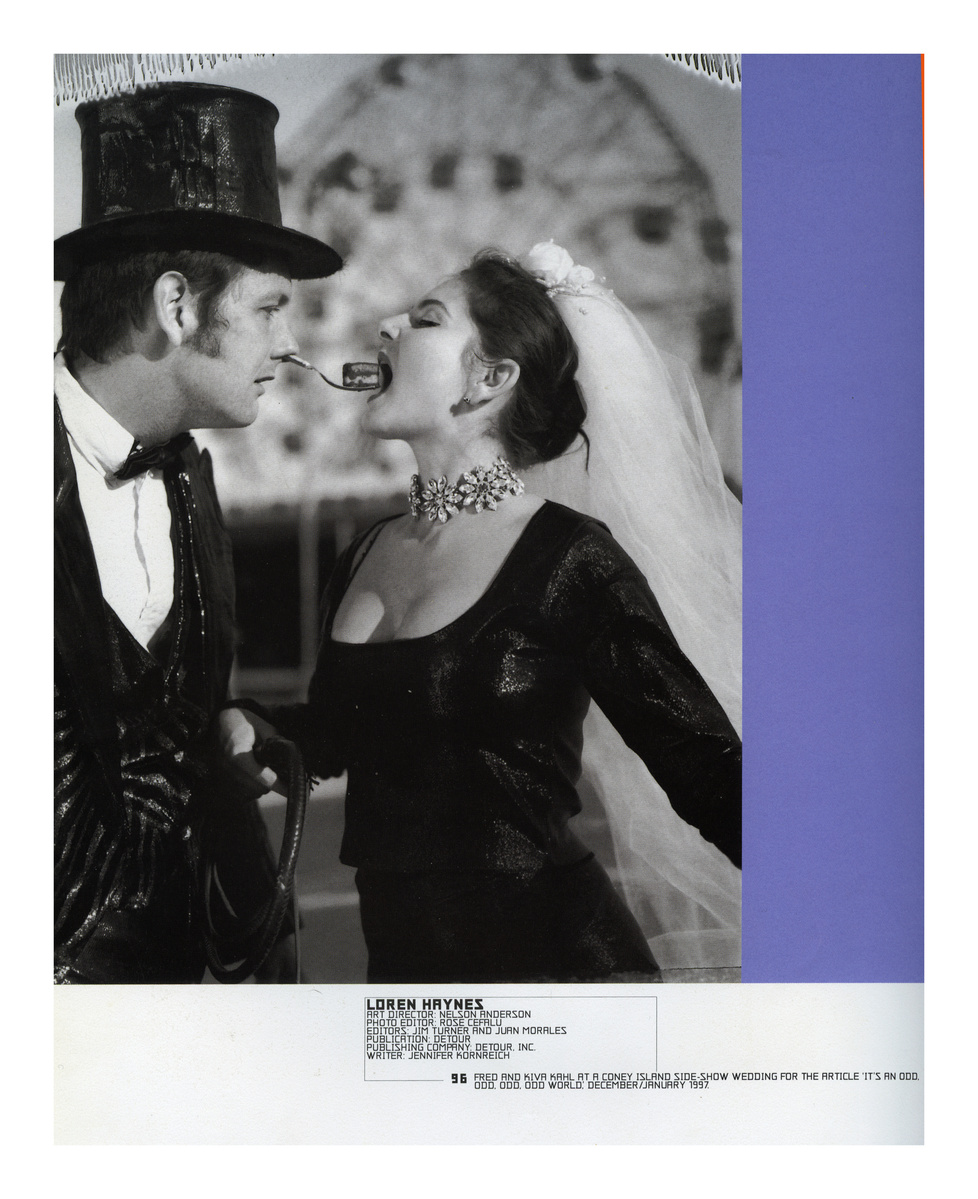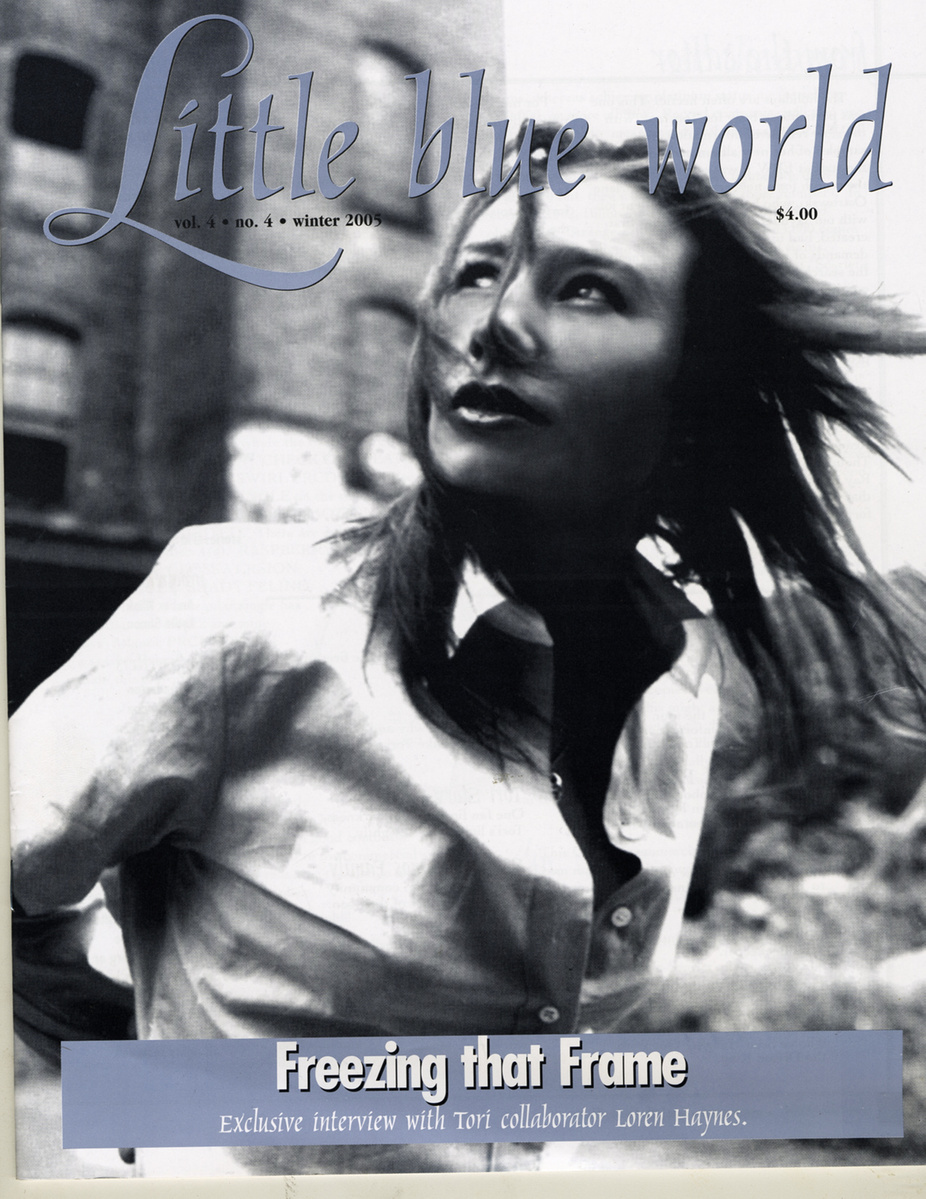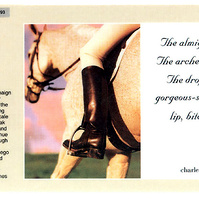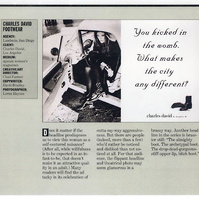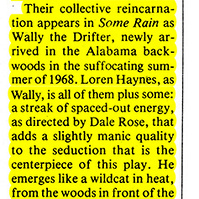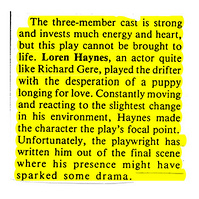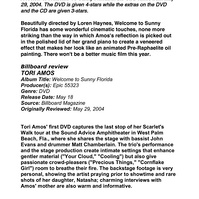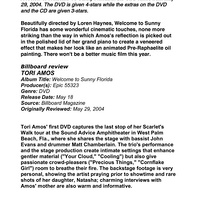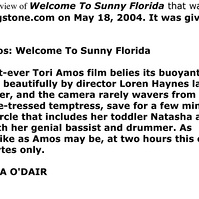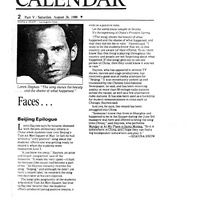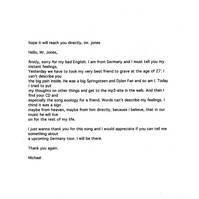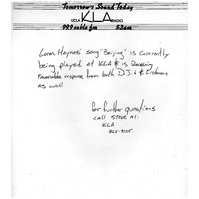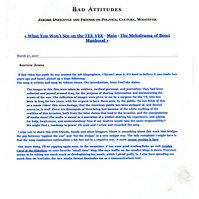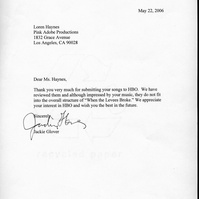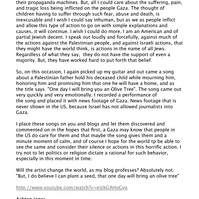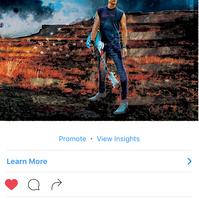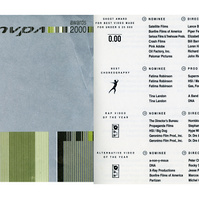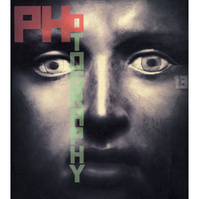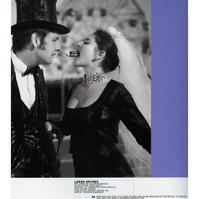 Biography
LOREN HAYNES BIO
Loren began his professional creative career in the theatre of New York, giving his first professional stage performance, in the historical church that is "The Actors Studio", in the production of Julius Caesar. From there he performed and received rave reviews in many other productions, both on and off Broadway, while continuing his theatrical studies. His Broadway debut was in the production of MANNY, in which he co-starred.
Upon moving to Los Angeles, Loren began to work in film and television productions. While on the set in exotic locations, he began taking photographs and in doing so, found a new creative outlet that began his passion for telling visual stories, behind a camera. After becoming disillusioned at the types of the quality of projects he was being offered, and the constant audition process, with so much attention put towards him, he decided to make a change, and go behind the camera, where he could put the focus on others, and how he interpreted or created those moments, would be the focus of his artistic impression.
But, before that took place, Loren wrote and recorded a song inspired by the peaceful protests in Tiananmen Square. His song, "Beijing" went on to become a bit of anthem and reached the top 35 of college radio. The lyrics were translated and smuggled into China. He invited to multiple radio and television interviews and along with his band performed the song along with his regular show, in numerous venues. "I have always been inspired to write songs that revolve around social injustice or human heroism. I don't know why songs, and not my other creative outlets? But, this muse always comes out during those times. First, there "Beijing", then Windows of the World", days after 9/11, "American Boy" after our invasion into Iraq, and "Harvey Jackson" days after Katrina.
But with no consideration to music as a money making or lasting venture , Loren Continued on his transitioning to a photography career, and within a year he was the staff photographer for "Spin Magazine", shooting covers and editorial stories for the magazine. His work at Spin put him in the good graces of both artists and their labels. His first advertising campaign was a Kelly Award finalist, which the highest acknowledgement in print advertising. He went on to photograph multiple award winning ad campaigns, all of which ultimately lead Loren to being sought after to shoot and direct music videos, commercials and build his commercial stature in the music and advertising worlds. He established himself in New York,
London, Los Angeles, before finding a quite getaway in Santa Fe NM, where he could find down time to create more for himself on personal projects.
In 1998 Loren was awarded best advertising campaign for year long ongoing campaign that he shot for Nike. In 1999 Michael Jordan requested one of Loren's photographs, to be used in his autobiography. "The Name of the Game" The full page image was used in Michael sharing the story of his father's murder.
"For me at the time, that was my biggest validation that I was achieving my goals an image maker. I always wanted to have my work, go beyond the mask of the people that I was photographing, and show something more personal and real. When I was hired to photograph Michael, I thought what can I do with him, that others haven't already, as he had been photographed by all the greatest photographers, in the world. And was the most famous person in the world. I took the challenge, and when I got the call that he wanted to use one of my images to talk about his fathers murder and actually had the copy written on the image, I realized that, that moment was, and remains one the most meaningful of my career.
The other story that I shot,that I would put into the most meaningful, are the images that I took in Sarajevo, of the children and the youth, during the Bosnian war." They remain Indelible and striking images and currently a show is being prepped for the images and accompanied by journals of the subjects to be presented in Sarajevo in 2016.
His second video was for the Tori Amos' song "Bliss". After shooting and designing the artwork for the CD "To Venus and Back" Loren shot the entire footage with just himself and assistant cameraman on the production, and edited the footage a song that artist wrote inspired by rough cut the film that Loren showed to Tori at his NY studio.
"Bliss" premiered on MTV, 1999 and was praised by Amos fans, as one of her best and surely her most personal. It was also nominated for "Best Video" by the "Music Video Producers Association".
Loren was recognized for his direction and production of the video, which in 2006 became part of a compilation DVD of Tori Amos' best videos, entitled "Fade To Red"
In an interview conducted about Loren's level of visual work, he stated, that having been an actor and studying with such greats as Strasberg and Adler, along with having the opportunity to learn technical elements of photography on his film sets gave him an invaluable education and confidence, allowing him to turn his visions into images on film.
In 2003 Loren and his producing partner Steven Pranica were brought on organize the photo and film productions for Americas Next Top Model's first season. In one episode Loren was directed the girls in a "Freshlook" commercial, and appeared on that episode as a guest judge.
In 2004 Tori Amos and Sony Music called again and asked Loren to produce and direct, a full length documentary/ performance film, on Tori's life on the road and her creative explorations, in music and songwriting. The film was released in 2004 as "Welcome To Sunny Florida", and was reviewed by "Rolling Stone Magazine" and "The London Times" as one of "the best music films of the year!" It reached #2 in the top ten DVD music sales and can now be seem in many clips on YouTube. Loren also shot all photographs for the packaging of the DVD, encompassing all the visual content of the project.
In 2005 Loren Shot the exclusive photographs for the Tori Amos Biography, "Piece by Piece", written by Ann Powers.
2007 Loren published a book of his photographs, "Introspective - A View From The Soul"
Also, in 2007 Loren was hired to appear in the ABC Family channel, on a recurring role in, "Wildfire" playing the role of DJ Tim. That job brought Loren to his home in Santa Fe,
In 2008 Loren wrote, directed and co-stared in the film, "Hearts of Desire". The film was awarded three film festival awards. Including "Best Picture" and "Best Music" While on his honeymoon in Mexico, Vince Gilligan saw the film and hired Loren to small but pivotal role in the TV series "Breaking Bad". Other roles to follow were in the pilot episode of "Crash" with Dennis Hopper, "In Plain Site" , "Valley of Ellah" with Charleze Theron and Tommy Lee Jones.
He is currently working on a number of film projects. His work continues to be collected internationally.
He is in the development stage of two film projects based on true stories, for which he acquired the rights. And is about to begin on a documentary in NM, focusing on the passion and lives of a select group of musicians as they create a new project together and navigate the slings and arrows of the contemporary music business and how and why they keep going against all odds.
Loren lives with his family in Santa Fe, NM and Los Angeles, CA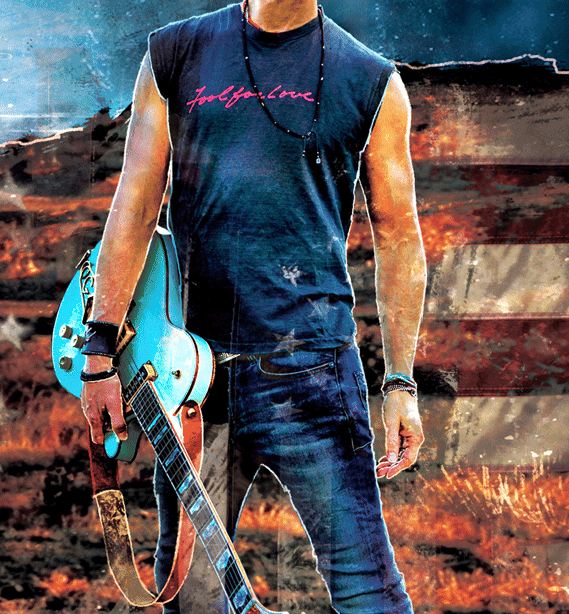 IT'S ALL ABOUT
HOW YOU FEEL...ISN'T IT?